Babies in bars?
In: News
Posted By: Alfred K at 6:27 pm
2 Mar 2010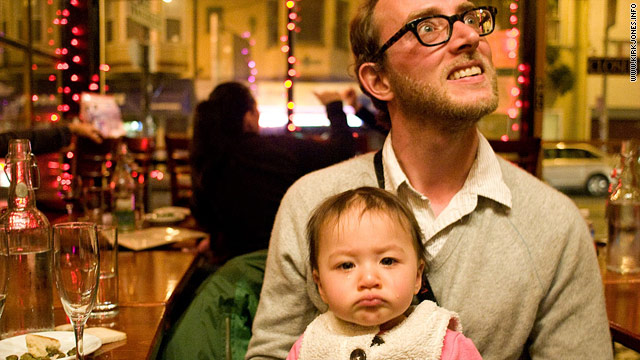 em>(CNN) — From time to time, Sasha Raven Gross can be seen teetering around a neighborhood drinking hole. She flirts with strangers, talks gibberish and sometimes spins in circles for no apparent reason until she falls down. In one hand is her liquid of choice — watered-down orange juice in a sippy cup.
The 14-month-old toddler is the sort of barfly who's at the center of a recurring and heated debate: Should parents be allowed to bring their babies and children to bars?
I for one am OUTRAGED that people think this is OK in modern society. I'm mainly just looking out for the guys who like to have fun at the bars. Maybe after 10 jager bombs you confuse a "shorty" (slang for baby) with a "shorty" (slang for hot girl). And then you go to jail claiming "she told me she was 18!"