The worst dating show ideas of all time
In: News
Posted By: Alfred K at 10:47 pm
5 Jan 2010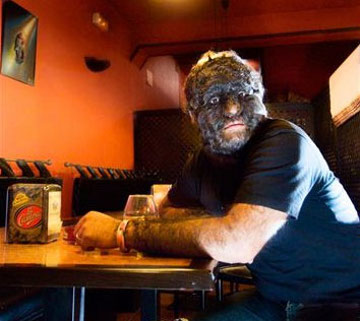 31 year old Larry Ramos Gomez has suffered from a condition known as hypertrichosis his entire life, and as a result has a full face of hair. Better known as Wolfboy, Gomez was recently approached by a company called Zoo Productions and asked to star in a dating show sensitively titled Wolfboy: Divorced and Looking for Love, in which he will be filmed attempting to find his soulmate. Of course, Zoo Productions deny all accusations relating to the exploitation of Gomez's condition. The show will apparently air next year.
What woman wouldn't be lining up for this show??  Its bound to be VH1 gold in a year's time, and who doesn't want to be the next Tila Tequila?
Read about more terrible ones HERE, including "Prisoner of Love", "Monstrous Love" and more.