Woman Will Keep Having Babies Until She Has Twins
In: News
Posted By: The Booze at 11:25 am
24 Nov 2009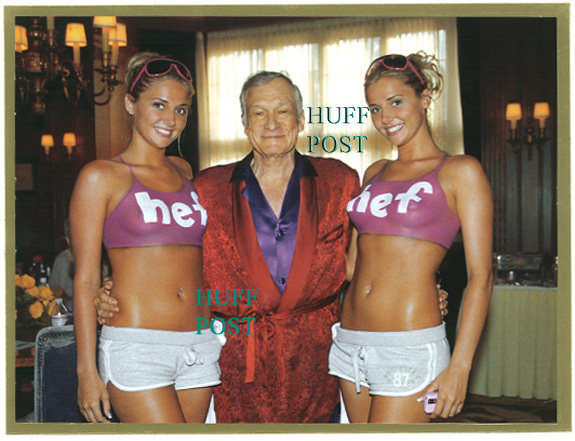 Dailymail.co.uk – A mother expecting her 14th child has vowed to keep having children until she has twins. Sara Foss, 39, already picks up £50,000 in benefits every year.
 
She said: 'All I've ever wanted is twins or triplets. It's my biggest wish, and I'm going to keep trying until I do it. 'It would be fantastic. In fact, I won't stop trying until I've done it. I love having babies – it's the most wonderful thing in the world.' 
 
Miss Foss, of Derby, was 16 when she had her first baby, Patrick, in 1986. But, traumatised by giving birth, she vowed not to have any more children. It was a decade before she changed her mind and had a second son, Stephen. She has almost averaged one birth a year since. Miss Foss said: 'I got over my fear of labour and just started having kids. They're all brilliant. They don't give me any bother. They're fantastic.'
–
All but Patrick share a three-bedroom council house with their mother and father, Miss Foss's long-term partner Stephen Smith, 40. Even though Mr Smith works as a canal boat builder, the couple receives £4,200 in tax credits and family allowance every month. Yet Miss Foss, who has just run up a £5,000 bill buying her children's Christmas gifts at Toys R Us, claims they have to watch every penny.
 
Names of Her Children (from oldest to youngest):
Patrick – named after Sara's grandmother's surname of Patrick
Stephen – after his doting dad, Stephen
Malachai – after a character in the horror film, Children of the Corn
Peppermint – after Sara started craving mints during her fourth pregnancy
Echo – after a group of eco-campaigners who Stephen met during a job at work
Eli – another character in the 1984 film Children of the Corn
Rogue – a character in the film X-Men
Frodo – hobbit in Lord of the Rings
Morpheus – a character in film, The Matrix, starring Keanu Reeves
Artemis – book character, Artemis Fowl, an obnoxious teenage criminal
Blackbird – named after a gathering of blackbirds which flew onto Sara's lawn
Baudelaire – named after the Baudelaire orphans which featured in Lemony Snicket's film A Series of Unfortunate Events
Voorhees – named after serial killer, Jason Voorhees in the horror movie, Friday The 13th
 
I understand that everyone likes twins, but this is insane. If I was her husband I would have put the kabosh on this idea a long time ago or at least gotten a vasectomy without telling her. Twins are not a probability. She could have 20 more kids without getting a set of twins. That's plain insanity. The baby making in that family should have stopped after two, as evidenced by the ridiculous names they came up with for the other 11.
 
By the way, how would you feel if you were the 23 year old in this family? He probably has nightmares about his mom and dad fucking all the time.