Women Love Drunk Sex
In: News
Posted By: The Booze at 1:04 pm
24 Sep 2009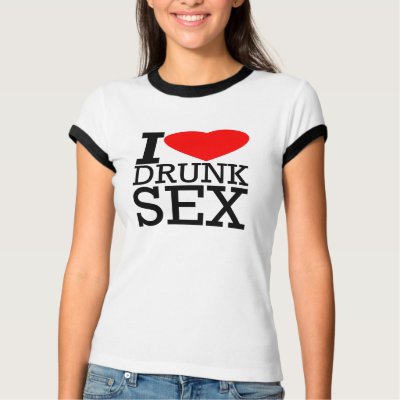 Lemon Drop – Remember that dude you slept with last night? No? Perhaps you're among the six percent of women who have never had sex sober, according to new research.

The study, which was conducted by "female hygiene" company FemFresh (eek), questioned 3,000 British women and came up with some surprising results: about 50 percent of women preferred sex under the influence. In addition, 75 percent of women who are partnered off said they prefer to have a glass of wine or two before hitting the sack with their significant other. (Makes things more interesting, we guess.)Â 

The study also found that, the average woman has slept with eight men, and was drunk during sex with at least five of them.
The average woman has slept with 8 guys? Have I been lied to on several occasions or do I just have a habit of getting in early? Please, don't answer that.
It's really no secret that guys prefer drunk sex. We can skip the bullshit, leave all feelings on the sidelines, make the girl look as good as we want her to, and blame any unstellar performances on the alcohol.
While many men assumed that girls preferred sober sex, I can't say I'd call this big news. There's a reason it's easier to hook up with a chick after a night of drinking, and it probably has little do do with your drunk pick up lines.
Sure, there are some outliers to this study (I have a friend who claims she's been rufied every time she blacks out. She's really cool and a good friend, but believe me, nobody would rufie this girl, not even Clinton. Sorry If you're reading this, Kate.)…But fuck it, I like the odds (75% DTF after drinks) presented in this study.
So if you take away anything from this, dont pussy out like Evan from Superbad. You're more than likely just doing them a favor.