Micky Louis Mayon, Senior KKK Member, Arrested In Israel
In: News
Posted By: Alfred K at 10:31 pm
13 Jul 2009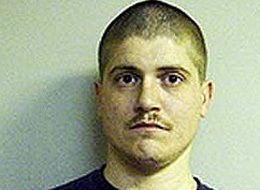 A high-ranking white supremacist on the run from US federal authorities was arrested on Monday night in a south Tel Aviv hideout.
33-year-old Micky Louis Mayon, one of America's 100 Most Wanted criminals, and a member of the Ku Klux Klan, was arrested in a Florentine apartment by the National Immigration Authority's newly formed Oz enforcement unit.
I don't get it, if you were a true KKK supporter, wouldn't it pain you each and every second you stood in the midst of all those J's in Israel.  This story just hella cracked me up.  I know a few loyal readers might have some harsh words to say here, I will let them take it away.