Persistent Sexual Arousal Syndrome
In: News
Posted By: Alfred K at 1:55 pm
3 Apr 2009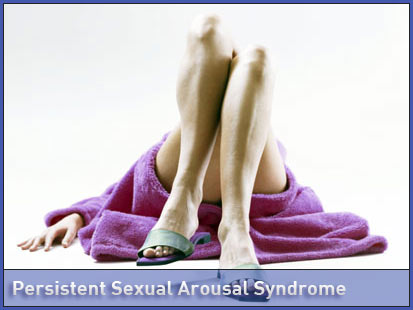 For those who have never experienced persistent sexual arousal syndrome, or PSAS, its symptoms may seem more like a godsend or a dirty joke than a debilitating condition.
However, for the women who experience PSAS — which causes them to live perpetually at the brink of orgasm — the condition is a nightmarish curse. And up until 2001, it was a curse that didn't even have a name.
"I thought I was alone in this," Heather Dearmon, a 34-year-old South Carolina woman who experiences PSAS, told ABC News' "Primetime." "And this is after seeing every kind of doctor imaginable — gynecologist, psychologist, psychiatrist — you know, everything. And none had ever heard of anything."
Relief from the condition is often as elusive as sympathy. The sensations, which are not brought about by fantasies or other sexual thoughts, are often only partially relieved through orgasm. For some women, even sex does not help quell their arousal, and on occasion can even make the sensations worse.
Mann…why couldn't my girlfriend have this disease instead of this one