President Obama is "open for questions"
In: News
Posted By: Alfred K at 12:12 pm
26 Mar 2009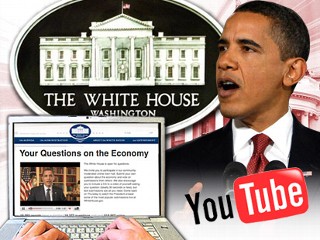 Didn't like the questions that were asked of President Obama at his press conference Tuesday night? Want to pose a follow-up on something the president said?
On Thursday you can ask him directly when Obama takes questions from the public in an online town hall-style forum on the White House's Web site, www.whitehouse.gov. The Obama campaign used the internet more effectively than any other campaign in history, so it comes as no surprise that they would continue that cyber outreach from the White House.
They are deeming this forum an "experiment" where Americans can send questions and vote for the submissions they like.
So far, 14,520 people have submitted 17,511 questions and have cast 541,461 votes.
Readers: what would you ask Obama if you had one chance for a question?